Trexon Inc.
Custom Services *
Custom analog and digital designs
Specializing in instrumentation, time and
temperature, emphasizing quality and ease-of-use.
TCP/IP, Modbus, RS-485, AB DH+ networking
Linux platform control solutions
Serving North American customers
Design reviews and cost reduction
Small quantity production
Turnkey large quantity contracting
Standard Products
Process control transmitters
Temperature programmers
As seen in Machine Design magazine: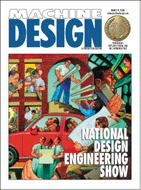 ---
Trexon Inc. 3-1750 The Queensway Suite 1298, Toronto, ON M9C 5H5
Contact: Spehro Pefhany at: info@trexoninc.com
Senior Member of the Instrument Society of America since 1985.
Read Spehro Pefhany's latest award-winning Idea for Design from EDN magazine:

---
"Flexible Measurement and Control Solutions for the New World"
---
All trademarks are the property of their owners. Linux is a trademark of Linus Torvalds.